It would be nice if we could merely imagine or dream something and it would come true. While there is a remote possibility, it would usually require you to take action to make it happen. Some dreams start when we are children as far as what we want to be when we grow up. For most people this will change many times as we mature, and quite possibly we will end up in a career that we never imagined. Of course there are those few that are just 'born to be' whatever it is and throughout their life they progress along the path to develop the idea, but they are the exception.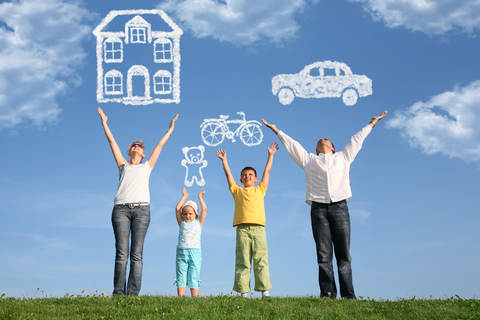 When it comes to starting your own business online, it is hard to say which direction the idea will come to mind from. You may decide to start a business and then start planning what that business will be. Or you may know exactly what you want to do to create a business. In either case it will take some brain-storming and determining what all will be involved from the inception to the launch.
One of the wisest things ever said and that you should keep in mind in this regard is it is much easier to find the market than it is to find a product. To explain, finding the market is learning what it is that people want – what they are buying, and then get that and provide it to them; versus getting attached to a product that you like and then trying to convince others to buy it. Can you see the difference in the dynamic here? It's about them seeking you out because you have what they are looking for, as opposed to you chasing people down. It's much better to be in the position of power whenever possible.
So if it turns out that what you want to sell and what the market wants are the same thing, that is a plus. Now however you must consider your competition and while you may agree it is completely tacky to copy somebody, it would help if you did some research on what they are doing to promote the product. Note the way they present it both visually and textually, their prices, any special deals, etc. It would also be very helpful to read any reviews you can find.
You might want to consider including something in your strategy that will make you stand out from them. This can be your own special deals and bonuses. You might find for example that their graphics are not very exciting and determine to use brighter colors; you might find their site difficult to navigate, and therefore create a site map or menu system that will help people use your site. Whatever you do it will help you to 'stand out from the pack' by always being creative in your approach.